Our Advisors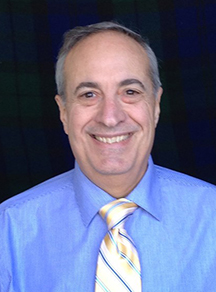 GUY F. GUARRERA
Wealth Advisor
guyg.epa@securitiesamerica.com
As a Wealth Advisor with over two decades of experience, Guy's education, expertise, and professional sensibilities give him the ability to utilize a holistic "big picture" approach when providing guidance. He combines his financial acumen with a desire to educate his clients, helping them make well-informed decisions and find meaningful financial solutions.
His focus on family estate planning stems from his deep concern for helping his clients build a lasting legacy. Guy also strives to ensure that all aspects of his clients' lives are appropriately aligned; he takes care in evaluating insurance/protetction strategies, exploring possible tax minimization, and determining retirement needs and expectations.
Guy is the son of a Rochester City Firefighter and stay at home mom, and was raised with strong family values based on a commitment to always do the right thing. He credits his parents for instilling in him a strong work ethic that continues today.
Guy says his greatest life accomplishments include his successful marriage of over 40 years, and raising two daughters who both have successful careers in Engineering and Education.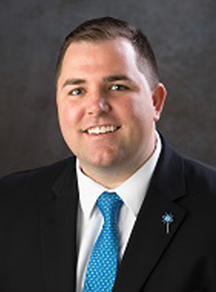 KYLE M. WITMAN, AAMS®
Wealth Advisor
kylew.epa@securitiesamerica.com
Kyle joined Estate & Financial Planning Associates in 2019, and holds the Series 7 and 66 industry licenses. He recently earned the AAMS® (Accredited Asset Management Specialist) designation.
Prior to joining Estate & Financial Planning Associates, Kyle was a financial advisor with Merrill Lynch Wealth Management. His focus at Merrill was on developing strategies for individuals, their families, and their businesses to help them pursue their short- and long-term financial goals. Prior to joining Merrill Lynch, Kyle put his risk management skills to use as an Underwriter for CSAA in Las Vegas, Nevada. His move back East with his wife, Maria, allowed him to pursue his true passion and make the transition to a career in the financial services industry.
Kyle's extensive training in investments -- coupled with the extensive resources of Estate & Financial Planning Associates -- enables him to align his services with almost any financial need. He works with clients to incorporate a customized approach when recommending a strategy, and targets those strategies to align with client expectations. With an eye towards providing increased education and insights, he enjoys working closely with clients to apply those investment strategies and help them pursue their individual and family goals.
Kyle grew up in Mechanicsburg, Pennsylvania and graduated from Slippery Rock University with a B.S. in Finance. In addition to being a college athlete, he is an avid golfer and is open to any and all invitations to join you in a round.